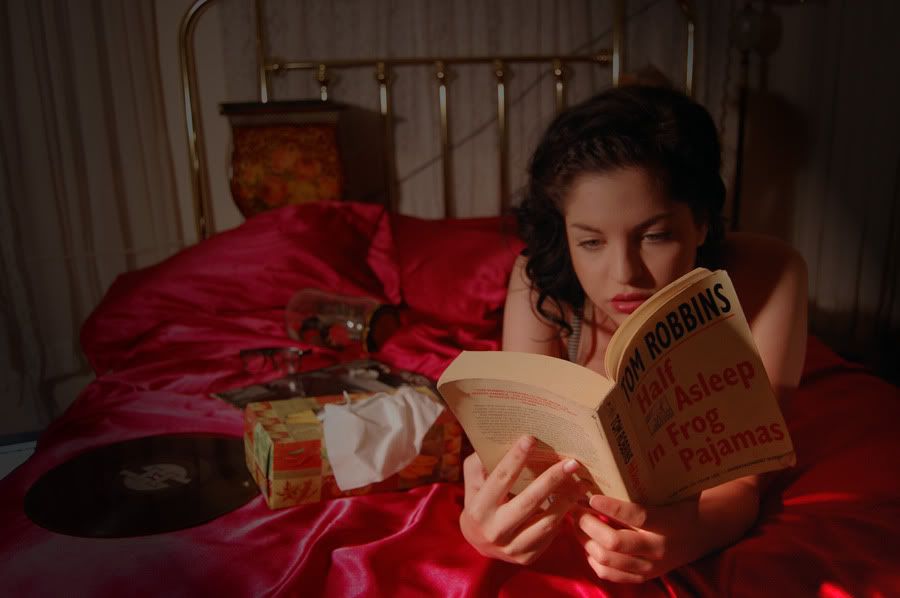 If there is one thing we like around these parts it's free stuff. And if it's good free stuff then that's even better. Who am I kidding? We get TONS of free shitty stuff everyday and it just sits there. So I guess in all actuality we ONLY like free shit that is good.
And good is what
Jared Alan
sent to me last night... "A simple mix of songs put together one rainy hour last Monday. Thought some of you might enjoy it..." So here you go. You can download it
HERE
for free.
Jared Alan - Rainy Day Mix
1. Four Tet - Circling
2. Volcano Choir - Island, IS
3. Fever Ray - When I grow Up
4. Junior Boys - Parallel Lines
5. The Royal Alberta Advantage - Don't Haunt This Place
6. Micachu and the Shapes - Golden Phone
7. Yeasayer - I Remember
8. Picturplane - Goth Star
9. The Big Pink - Dominoes
10. Discovery - Swing Tree
11. Memory Tapes - Bicycle
12. Matias Aguyao - Rollerskate
13. Four Tet - Love Cry
14. Lindstrom - Baby Can't Stop (Aeroplane Remix)
15. Neon Indian - Deadbeat Summer
16. Passion pit - Moth's wings
17. Delorean - Seasun
18. Caribou - Odessa
17. Yacht - I'm In Love With a Ripper (party mix)
20. Hot Chip - Thieves in the Night
Catch Jared's
fauxShow Friday Nights
@ Club Sanctum and Saturday it's Cheap Thrills @
The Black Forrest Mill
.